Mission Statement

Nono Perma-Seal is passionate about providing nanotechnology treatments that are environmentally safe and perform at global leading standards. We strive to continuously applied formulations that will keep natural and manufactured materials protected and looking like new."
Value
A job that is not done well is probably worth nothing. If price is the factor that you figure into value, you may  be setting yourself up for less than you pay for. It has never been our goal to be the cheapest, however our prices are very reasonable.
Our range of design experience and applications include:


• Porcelain Re-enameling systems
• UV curable coatings for metals and synthetic surfaces
• Nanotechnology impregnating treatments for Stone, Masonry, and Grout materials
• Two Component treatments for wood protection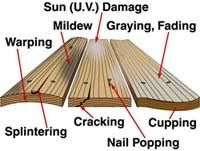 • Permanent Graffiti protection systems
• All Natural conditioners and cleaners

We emphasize the importance of nanotechnology and the 100% environmentally friendly aspect of this formulation because it does not exist anywhere else in the world. Typical polymer or acrylic sealers have solid chemicals in their formulation that are 100 times larger then the nanometer-sized molecules in Nano Perma-Seal. They do not impregnate below the surface and can not be protected from UV ray damage because it is chemically impossible. Sealer Producers load up their mixture with common UV inhibitors that have a very short life. The best UV inhibitors in the world usually don't last more than one year and once they fail the sealer is non-effective. The worn out sealer then requires stripping and reapplication which is a very difficult task. Some of the acrylics and polymers will even turn yellow if exposed to constant UV rays and they de-laminate when the UV inhibitors stop working.
Nano Perma-Seal is a product that works like nothing that has ever been invented. Every client that sees water beading on their stone for years after application will be satisfied. Plus we are also able to offer performance and wear warranties that the coatings industry can not achieve scientifically and do not otherwise exist. We hope and strive to be the most well-used and respected protectant in the world – because Nano Perma-Seal works.
This nanotechnology chemistry is as close to permanent as you can get and bonds at the molecular level, below the surfaces. This adds to the stability of the materials and promotes lifecycles in the 10+ year ranges that have never been attained before.
This product has been applied to several thousand square feet of limestone, concrete and slate already in the Austin area and is proving to stop mold, algae growth and organic staining that other topical sealers cannot provide, Nano Perma-Seal stops water penetration at the molecular level, inhibiting freeze and thaw damage, and increases surface density to the material making it stronger than its original form. Property owners, both residential and commercial as well as construction professionals, architects and property managers choose Nano Perma-Seal to preserve and protect costly investments in glass, glass finished and granite surfaces.
      These may include:
Windows
Skylights
Shower Doors
Sun Rooms
Mirrors
Tile
Granite
Porcelain
Counter Tops
Solarium's
Glass Block
Art Glass (Sand Blasted)

These surfaces are porous and are some of the most universally used products in construction. These surfaces are also the most abused.
Corrosion from elements such as sprinklers, rain, acidic compounds, household cleaners and many substances used in construction can damage these surfaces by seeping into the surfaces' microscopic pits. Eventually, the damage becomes irreparable, unless you use preventative and protective care provided by Nano Perma-Seal.